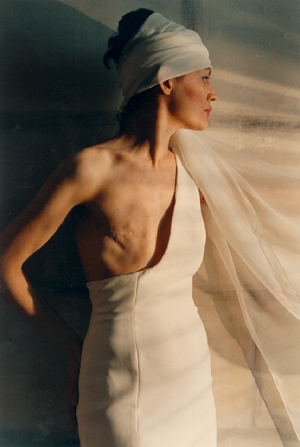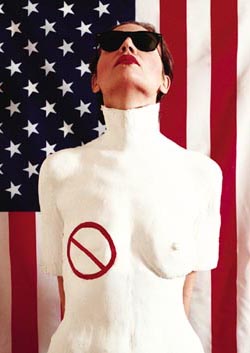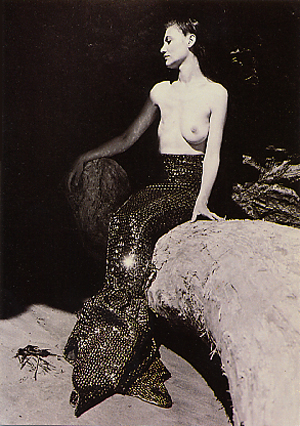 Postcards

Miscellaneous sizes.
Minimum order: $20.00 for
one dozen, includes shipping.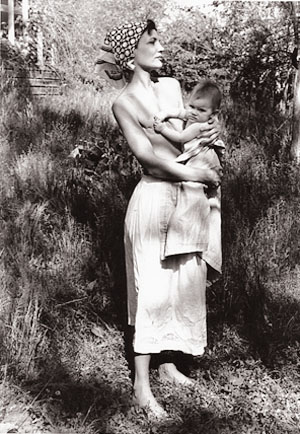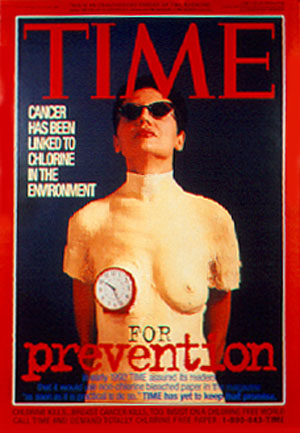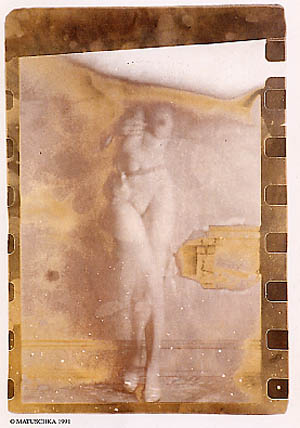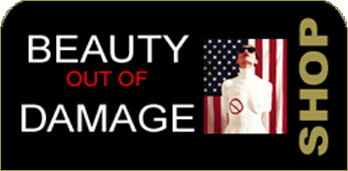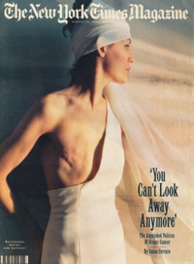 August 13th 1993:
Historical New York
Times Magazine with
autographed cover.

Limited edition of 25 signed
by the artist: $1,250.00.


Limited Edition
Archival Print
16 x 20 inches printed by
the artist in an edition of
40. A 20 x 24 inches print
edition is reserved for
special collections.
Please contact the artist
directly for more
information.
matuschka@matuschka.net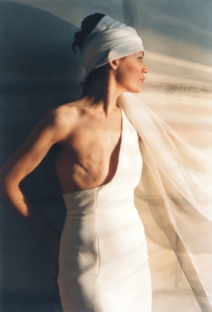 MATUSCHKA
150 E. 87th St. #2C
New York NY 10128
Phone: 212.722.2131
Accepted forms of payment:
-check
-Pay Pal
-money order
-cash
-credit card.
(New York State Residents
must add 8.37% to all purchases)
Award Winning Catalogue

Collectors Edition: BEAUTY OUT OF DAMAGE CATALOGUE
The Art of Matuschka. Introduction by Peter Schlessinger.
Price: $12.50. Includes shipping and handling. See sample pages below.

Vintage
Activist
Posters
Awards:
New York Foundation for the Arts 1996
How Design Annual 1997

Specs:
24 pages
With triple pull out folds
Full Color Cover
Inside pages: duo tone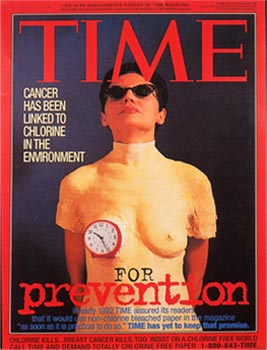 Award winning Time for Prevention Poster.
Sponsored by Greenpeace, 1994.Cooper Hewitt Design Museum Collection. 11 x 17"
Postcard Available.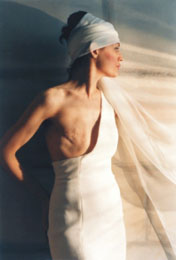 Beauty Out of Damage postcard
12 (Unsigned): $20.00
Single autographed card: $10.00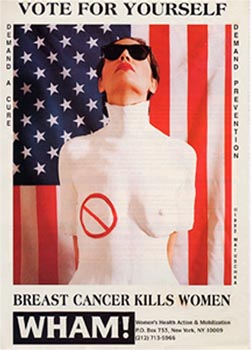 Vote for Yourself Poster
Sponsored by W.H.A.M. 1992.
Published extensively worldwide.
17.5 x 22.5"
Postcard available.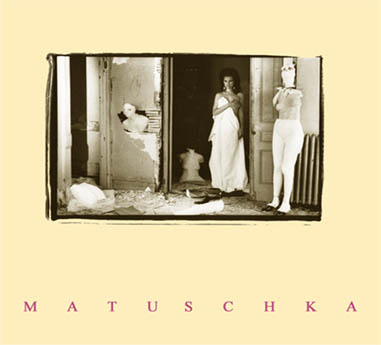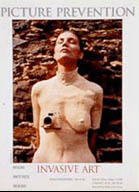 Picture Prevention Poster
Sponsored by the National
Lymphadema Network.
San Francisco, CA 1994.
19 x 25"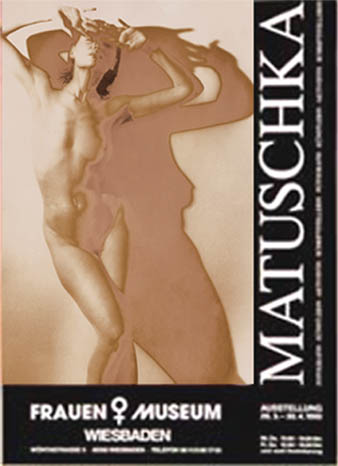 These above two posters accompanied Matuschka's solo exhibitions in 1994 & 1995 at the Frauen Museum (Wiesbaden, Germany), and at the YWCA of the Northern Carolinas.
Frauen Poster: 17 x 24". YWCA Poster: 21.5 x 22.5".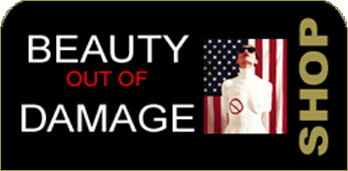 Related Links: Matuschka's Shops. Contact: matuschka@matuschka.net.

View the Beauty Out of Damage news reel on


Beauty Out of Damage